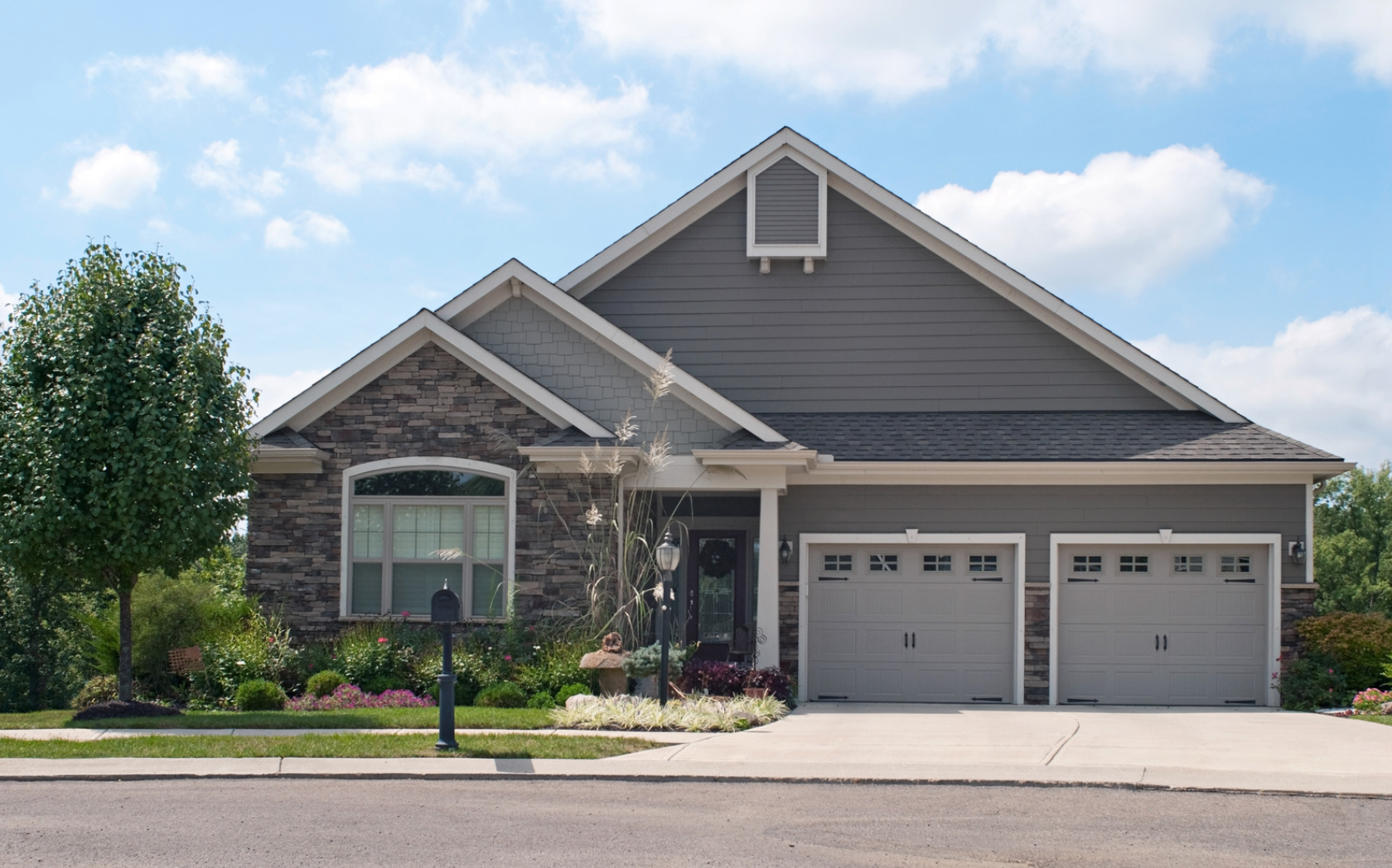 Property management companies simplify the landlord-renter relationship. Renters aren't going anywhere. Currently, 43 million rental units are occupied in the United States.
There are many benefits to renting. These include things like flexibility, amenities and cost. While owning a house continues to be a part of the American dream, most people rent at some point.
Property managers are an integral part of the rental system. Great property managers will provide helpful services for renters and increase profit for property owners. When property owners use the best property management companies for these services, they can feel confident that their assets will be well taken care of.
Continue reading to learn more about what property management companies do.
Are you looking for a professional property management company in Charlotte, NC? We can help! Contact us to learn more.

Professional Property Management
Professional property management has a long history in the United States. Property investors have used management companies to take care of their holdings. Whether someone owns one rented property or multiple apartment buildings, property management is often considered an essential service to protect revenue and care for the day-to-day.
Property managers have feet on the ground and can be readily available to tenants. They shoulder a variety of time-consuming responsibilities. Read on to understand why and how this arrangement works.

History of property management services
Property managers have been around for a long time. The first documented case of rented housing management in the United States was in 1794 when the Cruikshank Company was founded. This company wrote leases and collected rents for tenant houses. Tenements required a lot of oversight.
In the early 1900s, activists pushed for housing reform that would limit the number of building inhabitants. The 1900s also brought about a change in rental demographics. Rental housing was no longer for the poor as middle-class and luxury hi-rise apartments were constructed. These buildings began to hire management that would provide services, negotiate leases and collect rent.
During the Great Depression in the 1920s, the first courses were offered on real estate management to increase professionalism in the field. Multiple government agencies, such as the Federal Housing Administration, were also formed to regulate the industry.
It wasn't until this time that politicians understood the housing problem in the United States. Low-income families, students, temporary workers, the elderly and veterans could not afford to own housing and there were still not enough apartment buildings to fit everyone. Construction companies began to see the financial possibilities of rentals, but still needed managers to oversee the place once it was built.
Through the 1960s and beyond, this position has dramatically evolved from mere attendant to overseer and finally to a professional property manager that plays a vital role in the industry.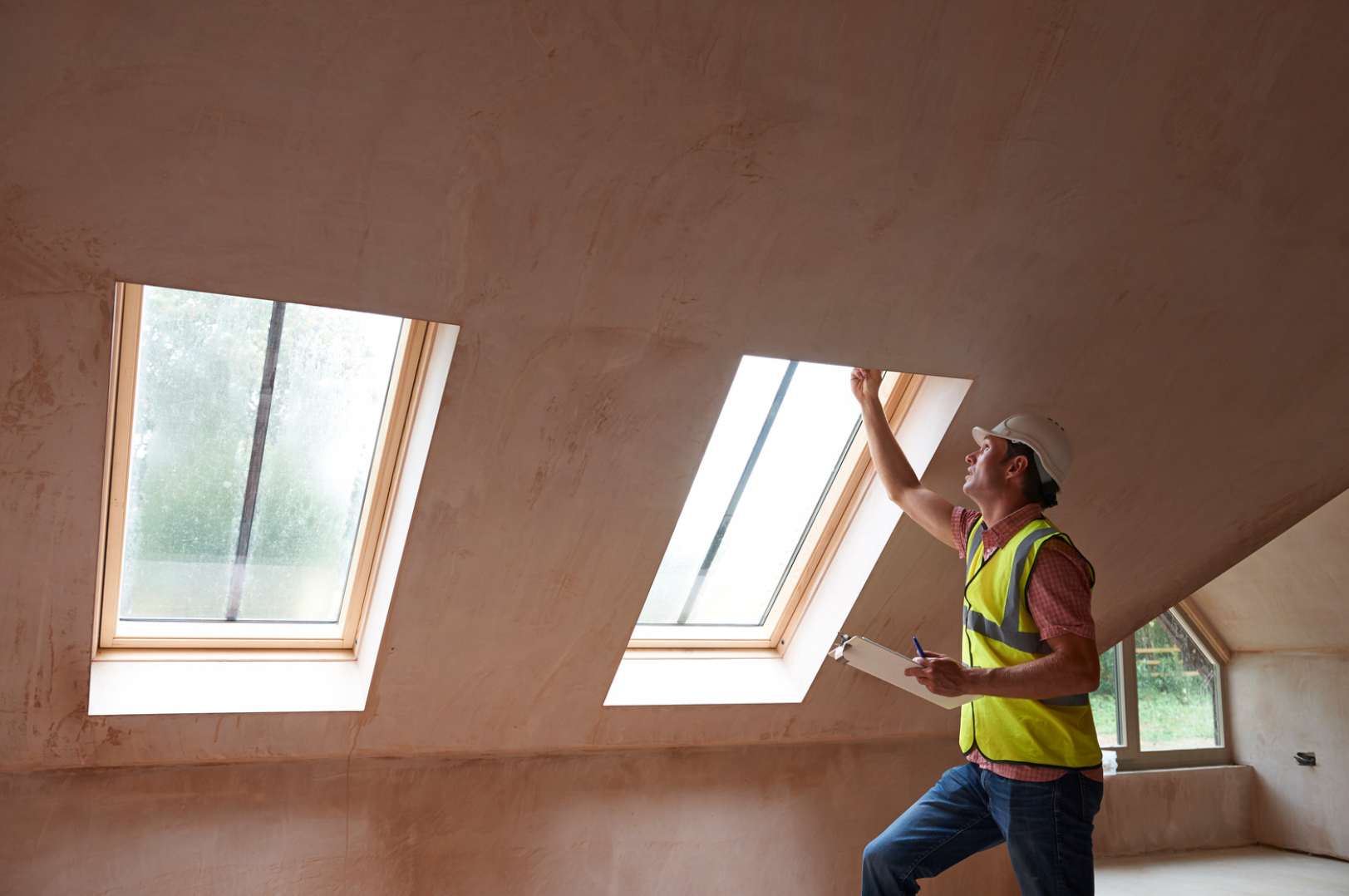 What does a property manager do?
A property manager is exactly what it sounds like: a hired professional that takes care of and manages assets. Property managers handle all aspects of the rental experience. Whether they are in charge of rental homes or apartments, this position is an incredibly important one. It takes away stress from the property owner and makes tenants feel heard and safe.
Here is a list of the general tasks of a property manager:
Evaluate market and set rental prices

Attend to properties and perform general maintenance

Handle legal issues and compliance

Find, screen and communicate with tenants

Communicate with owner

Handle financial tasks such as paying bills or filing taxes

Types of property management companies
There are all kinds of property management companies, each with their own set of responsibilities.
Here are a few examples:
Residential: This is the most common type of property management. Residential properties can include houses, apartments, condos, trailer parks and townhouses. Many apartment complexes and developed neighborhoods will have a leasing office on site where property management services can be found. For houses, the residential company or landlord will hire property managers that live close-by to be readily available.
Do you own a residential rental property in or around Charlotte, NC? Go here to learn about property management services with Sunnon.
Self-Storage: These facilities typically offer an assortment of storage options. These can range from air conditioned indoor units to outdoor cubes. Self-Storage management consists of employees that monitor daily operations, oversee contract agreements and uphold procedures. These managers are generally hired and supervised by the main company that provides the storage space.

Commercial: Offices, warehouses, stores and factories usually employ a property manager. These managers are usually in charge of hiring janitors and groundskeepers. They also may take on leasing responsibilities. Commercial managers may be hired through the business that are using the space or outsourced through property management companies.

Recreational: This is another type of storage. People who have boats, RVs, trailers, ATVs, jet-skis and other recreational vehicles may choose to store them when not in use. These facilities are managed in similar ways to Self-Storage. Campgrounds are another type of recreational property management, usually managed by rangers.

Managing rental properties
Without the right resources or guidance, property management can be frustrating. Depending on whether a property owner is hiring a company to provide property management or paying an individual, responsibilities can vary. Property management is an important investment. Here are a few roles that rental property managers may play:
Setting rental prices and rules/expectations. Property managers will have to look at the rental prices in the area to decide how to set the rent. What are most managers renting their properties for in the neighborhood? How new is the property? How large is the property? Once this is decided, they will come up with a list of rules that tenants should follow. They may think about the following: Will pets be allowed? Will smoking be allowed? Will students be allowed to rent the property?
Finding advertising: Property managers have to upload any available listings to many different websites. These can be common housing search engines or even community pages dedicated to local rentals. The more places that it is listed, the quicker it will be leased.
At Sunnon Property Management, we have a tried-and-true method for publishing your property on all of the major sites for qualified tenants. Contact us to learn more.
Screening tenants: Finding good tenants is incredibly important. There are a couple of ways that property managers find good tenants while adhering to strict anti-discrimination laws. More on that in a minute.
Writing contracts: Once property managers have found tenants, they will have to write up a contract. Often, after the first contract for a specific property is written, managers will reuse the same contract and add slight variations.
Walk through: When the tenants have signed the contract the property manager will complete a walk-through. They will record all damages, turn on all lights and check that all appliances work. Later, the tenant will complete their own walk-through to identify issues. This benefits both the property manager and the tenants. If both parties are aware of damages it is more difficult to wrongly blame the other.
Not sure if your property is walk-through ready? Go here to learn six tips to getting your Charlotte rental property ready to rent.
Maintenance and repairs: Once tenants have moved in, the property manager moves into maintenance mode. They will make sure that the house has routine checks and is efficiently repaired when damages occur.
Handling legal guidance and compliance: If a tenant is evicted, property managers will have to take part in the legal process. This could mean filling out the legal eviction notice, cooperating with law enforcement to remove tenants or representing the landlord in court. Property managers also have to comply with state and federal laws, including the Fair Housing Act.
Collecting rent: The last step to property management is collecting rent on time. Property managers will be in charge of bringing the rent to the company or individual that owns the property. If rent is not paid on time, the property manager takes care of it.
Want insight into how much a professional property management company in Charlotte will run you? At Sunnon Property Management, we offer a variety of packages that include transparent pricing and a list of all the services you'll receive. Go here to check it out.

Quality Property Management
It can be difficult to keep up with properties and tenants. Property managers ensure that investment properties are in good hands. Because property managers are in control of so much, it is important to make sure that you hire good ones. What should you look for? Keep reading to find out.
Should you manage your own property or hire a property manager?
It can be difficult to find high-quality property managers. It may also be a little concerning to hand over your assets for someone else to take care of.
For these reasons, some property owners want to do the management piece themselves. This has a couple of benefits:
Control: doing things yourself means that you can decide how operations will run.

You will receive 100% of the rent instead of having to pay a certain percentage to a property manager.

You can decide how to advertise, screen tenants and provide maintenance and repairs.

You get to choose how to take care of and increase profits from your investment.
Let's face it, some of these pros are also cons. Here are the disadvantages to managing your own property:
It can be a stressful and demanding job. Noncompliant tenants and unexpected repairs can be frustrating.

Lack of experience could lead to mistakes, such as improperly screened tenants.

Loss of money. If you set the rent too high or too low or you put too much money into the property itself, you could easily lose money.

Noncompliant tenants could cost you money. Some may skip out on rent and others may need to be evicted. Evictions require the hiring of a lawyer which is a frustrating, added expense.

Benefits of a property manager
While self-managing a property may be the right choice for some people, most owners decide to place the responsibilities in more experienced hands. Here are the benefits to hiring a property manager:
With knowledge of the area, a property manager will set the right rental rates so that you can get the most out of your property.

Property managers know exactly where to advertise and market properties.

Collecting rent is easier when you have someone else to do it for you.

Property managers are educated in property laws and regulations. Therefore, they can make sure that you are in compliance with these.

Finding and managing tenants is one of the key roles of a property manager. They will make sure that only the best tenants are moving into your property.

Property managers know the best and most affordable contractors in the area.

Enables you to live elsewhere or invest in other properties.

Peace of mind. Hiring a responsible property manager that you trust can help to alleviate any stress or anxiety you may have about renting out your property.
Overall, property managers provide owners with preventative and proactive maintenance.
Want to know if Sunnon Property Management is the right company for your property? Tap here to meet our owner.

Daily property management tasks
In case you need more convincing that property managers take a huge load off, here's an example of what they do. Property managers tackle a lengthy to-do list. Here is an example of daily tasks:
Check email and text messages for any pertinent issues or people trying to get in contact.

Maintain advertising and marketing for vacant properties.

Speak to interested tenants over the phone or in person.

Maintenance as needed. In many cases it is a simple fix but still requires planning, coordinating with contractors, follow-up, payment, etc.

Financial and accounting management.

Coordinate schedules for tenant move in and move out, rent collection and property showings.

Remote supervision and check ins with tenants.

Writing and updating contracts.

Review applications from interested tenants.

Maintain and update records.

Contract maintenance and repair services.
Click here for an overview of our Charlotte property management services that enhance your passive income and give you ultimate peace of mind.

Monthly property management tasks
Property managers also do regular, monthly tasks. Many of these are finance related. Here are some examples:
Collect rent and deposit to the owner.

Pay bills and invoices.

Write and send detailed monthly reports to the owner with updates.

Write financial statements detailing all expenses and income.

Perform indoor and outdoor inspections.

Gather rental data.

Check for any new additions to federal, state or county property laws.

Clean vacant properties.

Oversee move-ins and move-outs.

Perform walk-throughs with tenants.

Annual property management tasks
There are some once-a-quarter or once-a-year tasks that property managers have on their plate. Here are some of the tasks that may be required:
File paperwork for eviction notices

Attend court and represent owner in any eviction hearings

Tax reporting and 1099 issuing

Provide owner with all relevant information for their own taxes

Take any yearly courses or trainings as requested by agency

Pay annual subscriptions and bills

Review employee contracts

Meet with owner to discuss how the year went and any changes that should be made
Looking to hire someone to do all of this so that you can spend time growing your Charlotte investment portfolio? Tap here to get some landlord advice.

The Law, Compliance and Rental Property Management
Housing is a basic human need. Legislators understand this and want to protect tenants from inadequate landlords and landlords from destructive tenants. This is why there are many laws, regulations and processes to ensure that both parties are getting the most out of this experience.

Tenant Screening
Tenant screening is a long and arduous process. Often, property managers are thinking about whether a prospective tenant will be the right fit before they even fill out an application. It is imperative that property managers choose the right tenants. Otherwise, they could end up with an unruly and disrespectful tenant who becomes a point of pain.
Here is an example of a tenant screening process:
Prequalification: Once prospective tenants give landlords a call about a listing, the screening process has already begun. During the call, the property manager may ask questions such as: "When can you move in?" or "How many people are you expecting to live here?" Asking these questions moves the process along quicker.
In this step, Sunnon Property Management adds expertise with thorough property descriptions and photos and eliminating financially under qualified tenants.
Showing and Application: This is when property managers can begin to really screen tenants. Property managers will be able to get to know the interested party better at showings. Once this is done the property manager will send application forms to those who are still interested. Typically, these are some of the sections of an application:

Personal and Contact Information (Name, birthday, phone number, employment…)

Financial Information (Bank, account number…)

Rental Information (Monthly rent, rental address, move-in date…)

References (Contact information, address…)
In this step, Sunnon Property Management adds expertise by applying our well-tested prospecting services, which include interactions documentation and spotting early red flags.
Rental and Employment History: If they have previously rented, the property manager will call their previous landlord to ask what they were like as tenants. Sometimes candidates will be less than truthful about their history, requiring a little more digging to get clarity on whether or not they're qualified. Property managers will also confirm things like employment and salary.
In this step, Sunnon Property Management adds expertise with our vetting and verification processes.
Credit Report: Property managers will have to run credit reports to make sure that prospective tenants typically keep up with their bills and have stable income. Credit reports will also show any important legal information such as evictions, convictions or felonies.
Final Decision: After this entire process is complete, the property manager will decide who they would like to rent the property to.
Tenant screening is important. As we've served Charlotte landlords for many years, we've seen over and over again that the red flags that come up in this process shouldn't be ignored. Early issues with communication or deadlines will translate into late rent payments and ignoring lease terms. Don't get caught with the wrong renters. From the very start, get property managers like us on your side.
Fair Housing
While the screening process illustrated above may make it seem like landlords can pick and choose who lives on their property, there are laws to regulate this system.
In 1968, the Fair Housing Act was passed in the wake of the assassination of Dr. Martin Luther King to prevent property managers from denying housing based on certain traits. Here is the anti-discrimination section in full, quoted from the U.S. Department of Housing and Urban Development website:
"Title VIII of the Civil Rights Act of 1968 (Fair Housing Act), as amended, prohibits discrimination in the sale, rental, and financing of dwellings, and in other housing-related transactions, because of race, color, religion, sex, familial status, national origin, and disability. It also requires that all federal programs relating to housing and urban development be administered in a manner that affirmatively further fair housing."
It is extremely important that property managers understand all aspects of the Fair Housing Act (FHA). Even if it is unintentional, violating the FHA can lead to lawsuits.
An owner or property management agency should also do their own comprehensive screening so that they are not also held accountable. For example, even private social media posts from a property owner could be enough for a denied candidate to file a lawsuit.
Here are some ways a landlord or property manager could violate the FHA:
Deny housing to people with service animals based on a no-pets policy.

Advertising in spaces that may not be accessible to all.

Refusal of housing.

Advertising that may unintentionally show bias toward a protected class

Different application forms for different types of people.

Adopting policies that leave out or have a negative impact on a protected class
One of the keys to ensuring compliance with the FHA is consistency. Landlords will have to ask each candidate the same questions in person and on the application to avoid risk. Record-keeping is another way to protect against serious accusations. The best way to prevent violations is for property managers to be fully educated on the provisions of the act.
Realize you need a property management company to have your back? If your property is located in the Charlotte, NC area, Sunnon Property Management is here to help. Contact us for a free rental analysis.

Rental property management agreements
There are two different types of rental property agreements: month-to-month and fixed term. Month-to-month is exactly what it sounds like. The renters will stay at the property until they want to leave or until the property manager asks them to leave. A 30-day notice is customary for month-to-month leases. Fixed term agreements are when tenants will stay for a fixed time period. These are generally six month, one year or two year leases.
The following agreements may be listed on a contract:
Monthly rent price and how and when it will be deposited.

Who will be living at the property.

Move-in and out dates.

Tenant responsibilities and obligations (such as maintaining cleanliness and respecting the property).

Landlord responsibilities and obligations (such as repairs and open communication).

Marketing rights.

Early termination fee.
Each property manager or agency will have their own specific set of agreements in a contract.
Rental property management terms
Property management terms may vary from agency to agency.
Here is a list of requirements and rules that a property management company may include in a rental contract:
Rental insurance

Pet policy

Smoking policy

Maintenance responsibilities

Prohibited actions such as large parties

"Quiet hours" compliance

Parking fees and spaces

Whether or not tenants may run a business out of the rental
These are only some of the many terms that a property manager may add to the rental agreement. While some of these may seem unnecessary, it is important to make sure that all parties understand the rules.

Property Management Company in Charlotte
Charlotte, North Carolina, is the perfect place for people who want both historic charm and big city vibes. Ranked as number 20 among the best places to live, Charlotte is a great place to call home. Families, retirees and young people all have plenty of places to settle and things to do.
Best investment property areas near Charlotte
In 2020, the median home value in Charlotte was nearly $250k with an annual appreciation rate of 4.5%. Charlotte has been a growing city for a number of years and shows no signs of stopping. The city plays host to numerous, growing businesses and is a desirable home base for professionals in all kinds of industries.
Take a look at some of the growing neighborhoods in Charlotte:
North Davidson: This neighborhood, affectionately known as NoDa, is the arts district of Charlotte. With historic looks in an urban setting, this area is a popular spot for visitors and locals alike. Apartment complexes and houses are quickly being developed and rented out to keep up with the growth of this neighborhood.

University City: For property managers willing to take on college students, this neighborhood is a great opportunity to capitalize on. Situated near University of North Carolina, University City is bound to attract a crowd of students looking for affordable housing.

Uptown Charlotte: Also known as Downtown Charlotte, this urban area is a great place to invest. It is technically the business and financial sector of Charlotte. This means that there are a lot of people looking for a place to live that's also close to work. While apartments are the main form of housing, more townhouses are being built.

Dilworth: This neighborhood presents one of the best investment property areas in Charlotte. With house rentals ranging from the mid $1,000s to the high $6,000s, there is some great profit potential in Dilworth.
Looking to or have bought into these neighborhoods? If you have an investment property and management company, Sunnon Property Management has got you covered!

Buy an investment property in Charlotte
There are many reasons to buy an investment property in Charlotte. Aside from how beautiful the area is, there are also many financial opportunities. Here are some statistics about the rental market in Charlotte:
Charlotte rent growth at 2.2% rises quicker than the national average at 1.5% in 2019

197,000 new jobs created in the last five years

Home to seven Fortune 500 companies

New highways and trains are being constructed to provide quicker transportation

Median rent is $1500 a month

About 40% of homes in Charlotte are occupied by renters
So how exactly do you buy an investment property? It's easier than it sounds. Buying an investment property, legally, is no different from buying any property. The difference comes from what you do to the property after it is purchased. This is what sets investment properties apart from residential properties. Putting time, effort and money into a property is a surefire way to ensure that it will make a profit. To invest in your property means to make it a nice, livable space and to hire the best property managers possible.
At Sunnon Property Management, we have all of the resources you need to take an investment property and turn into a money-making rental property. Get in touch and we'll get started.

How to become a landlord
It's pretty easy to become a landlord, but there is a learning curve to making money doing it. Ambitious property owners realize that property managers are the secret weapon that can protect you from loss.
When you own a rental property or are a landlord and looking to up your game, you need a rockstar property manager. If you're looking to hire a property manager, here's what to look for:
Open line of communication

Certifications or a network with access to a Certified Public Accountant or Official Notary

Passionate problem solving

Rigorous documentation and standardization methods

Innovative ideas that form better experiences

Financial backgrounds

Legally required real estate broker's license

Proactively manages and maintains property

Licenses in the legal field

Continued education in property management
Owners want to feel confident that their properties are being handled with care and that those who are living in them feel safe and secure. Property managers that meet or exceed these expectations are the cream of the crop.

How to rent your property
If you are an owner looking to rent out your property, there are only a few steps you have to complete before it is ready for listing.
First, you may have to obtain a business permit. This is not necessary in the state of North Carolina, but may be in other states.

Once this is finished, make sure to allocate the needed funds to a separate checking account.

Lastly, be sure to contact local housing authorities and obtain any needed permits or certifications.
Now, you are ready to hire a property manager. Hiring a property manager may be the most important step in renting out your property. You'll want to make sure that you hire the right one.
Once you hire a property manager, they will handle all aspects of inspecting and getting the property ready for listings and will only contact you if necessary. Property managers have a firm understanding of national, state and local landlord laws and will make sure that your property is up to code.
Sunnon Property Management is standing by and ready to help. Contact us if you want to learn about credentials, qualifications, skills and how we can work to get your property rented and turning a profit.
Landlord rights and responsibilities
Landlords and property managers must uphold a certain level of livability and communication with their tenant. To enforce these expectations, the state of North Carolina uses N.C. General Statute Chapter 42. Here are some of the responsibilities of landlords in the state of North Carolina:
Provide working smoke detectors with 10-year lithium batteries

Ensure that the unit is in compliance with local housing regulations and codes

Immediately repair any of the following:

Exposed wiring

Hazardous ceilings and roofs

Unsafe flooring

Unsound chimneys

Broken windows

Broken locks

Rodent infestations

Inoperable toilet, shower and bathtubs

Lack of potable water

Excessive leakage, standing water or plumbing issues

Provide working electrical, plumbing, heating, sanitary, ventilating and air conditioning appliances

Compliance with the Act Preventing Retaliatory Eviction and the Fair Housing Act

Inform tenants of water contaminant level

Provide at least one carbon monoxide alarm per unit

Only store security deposits in trust accounts with an accredited and licensed bank

Uphold a five-day grace period for late rent
Tenant rights and responsibilities
Just as it's important for landlords to understand their rights and responsibilities, tenants should also get to know their own rights and responsibilities.
Here is a list of expectations for tenants:
Uphold cleanliness in rented unit

Dispose of trash according to city regulations

Comply with all housing codes and regulations

Take responsibility for any defacement or purposeful damages

Notify landlord of any needed repairs or replacements

Do this in writing for fire alarms and carbon monoxide alarms

Pay rent on the agreed upon date
Tenants also have rights when it comes to renting properties. This includes constructive eviction in which tenants can move out and then withhold rent when an essential repair is not completed. Tenants are also protected in domestic abuse situations and in landlord retaliatory situations.
Go here to find out more about tenant and landlord rights and responsibilities.

Do I need a property manager?
Legally, in North Carolina, a property manager is not required. But, you may benefit from one in many ways. You may want to hire a property manager for some of the following reasons:
You don't live close to your property. Often, people will decide to rent out their house instead of selling it when they move. They could be moving across the country. If you will be living more than an hour or two away from the property, you will definitely want to hire a property manager.

You own multiple units. The more units that you rent out, the harder it gets to keep up with. There are a lot of responsibilities when it comes to being a landlord. Managing multiple units is an extremely time consuming task.

You lack experience. Everyone has to get their start somewhere, but if you are concerned with your lack of experience, it may be best to hire a property manager. If you decide not to hire a property manager you will be fully responsible for aligning with all legal and contractual obligations without an expert to weigh in.

You already have a full-time or part-time job. Property management is a full-time job where many are on-call 24/7. With an endless list of responsibilities, property managers are working all day long.

You struggle to find tenants. Without experience, finding suitable tenants can be one of the most frustrating parts of managing a property. As any landlord knows, you lose money as units sit empty. Property managers know just how to market properties to quickly find qualified tenants.

You get easily frustrated with tenants. Some tenants are wonderful and actually make the job easier, while others make the job miserable. If you have a low tolerance when dealing with tenants, it may be in your best interest to hire a property manager. They will handle all tenant communication and enforce a contract.

Charlotte Property Management
With a booming real estate market in Charlotte, real estate investments should be enjoying a high return. Hiring a property manager is an added assurance that your properties are on an upward trajectory.
Read on to find out about property management in Charlotte, North Carolina.
Property management in Charlotte
In a quickly growing city like Charlotte, property managers should be able to efficiently and effectively complete tasks. Take a look at some of the services offered by the best property managers in Charlotte:
Real estate provisions

Evaluations and inspection of property

Identify repairs and acquire quotes from licensed professionals

Provide upgrade suggestions to boost profit value

Complete market research to come up with rent

Market the property

Offer showings and field calls

Properly screen tenants

Complete necessary paperwork and tasks for move-ins

Collect rent and communicate with tenants

Perform periodic walkthroughs and evaluations with tenants

Handle all aspects of an eviction

Offer accounting services

Provide detailed financial reports and tax forms

Maintain historical records

Provide scheduled maintenance and repairs

Renew leases with the best tenants

Provide move-out paperwork and services
Become a landlord in Charlotte
There are a couple steps required in Charlotte before becoming a landlord. Some of these are fairly self-explanatory while others are pretty state-specific. Here is how to become a landlord in Charlotte, North Carolina:
Obtain a property that you would like to rent out. Perform repairs and maintenance on the property so that it is ready to be listed.

Get a real estate brokers license. In the state of North Carolina, all property managrs are required to have a real estate brokers license. Attend any additional training you may need or want to fully prepare you.

Create a trust account in an accredited bank or financial institution.

Review housing and real estate laws, regulations and codes. Read through the Fair Housing Act to understand how to comply.

Gather needed paperwork, draft an application form and a lease form. Review these forms with hired professionals to look for any miscompliances.

List and rent out your property.
After all of this is complete you will officially be a landlord. But even with all that work, you aren't making money yet.
Find tenants in Charlotte
The best tenant screening processes include multiple steps.
First, property managers should list the unit on all relevant housing sites. Property managers should also list the unit on local boards such as Facebook rental community groups or on community websites for Charlotte. Doing this increases how many people see the listing. The more that people see it, the more likely that someone will call.
Second, property managers in Charlotte will look out for red flags in prospective tenants. Highly experienced property managers know just what to look for even in emails and phone calls.
Third, the prospective tenant will be given the application criteria before they get the application. This will save time for the property manager and for the interested party.
Fourth, the property manager will pass the application form along to the interested tenant.
Once complete, the property manager will look over the form and either approve or reject the applicant. There are many reasons as to why property managers can reject an applicant. One of the easiest ways to weed out applicants is through referrals. This process may seem long and complicated, but that is only to ensure that owners are getting the best possible tenants Charlotte has to offer.

Top property management companies in Charlotte
Now that you have learned everything that there is to know about property managers and companies, you may be asking yourself, "How can I tell which companies are the best?"
While review websites may give you some idea, here is a list of what you should look for in a property management company:
Highly experienced property managers

Quick and easy payments to owners

Financial education

Accounting services

Affordable fees

Provision of reports

Rental rate determination

Tenant screening process

Rent collection method

Functioning website and online payment methods

Legal advice and handling

Partnerships with reputable contractor services

Preventative maintenance

Lack of conflict of interest

Thorough inspections
Want even more info or have additional questions? Visit the Sunnon Property Management FAQ page.

How to find a property management company in Charlotte
You can find property management company services in Charlotte through searching "Property management companies near me" on any reviewing website or search engine. You'll have to credential and research the results.
Sunnon is proud to be among the best property management companies in Charlotte. With top-notch services, open communication and incredibly experienced property managers, Sunnon Property Management offers comprehensive property management services.
Sunnon Property Management
Sunnon Property Management has everything that you need and want in a property management company. Experienced, highly qualified staff will make renting out your property so much easier. With in-depth tenant screening processes, financial certifications, legal provisions and more, you will not be disappointed with Sunnon.
If you want to get in contact with the best property management company in Charlotte, go here: https://www.charlottepropertymanagementcompany.com