Charlotte Property Management
PASSIVE INCOME FOR BUSY PROFESSIONALS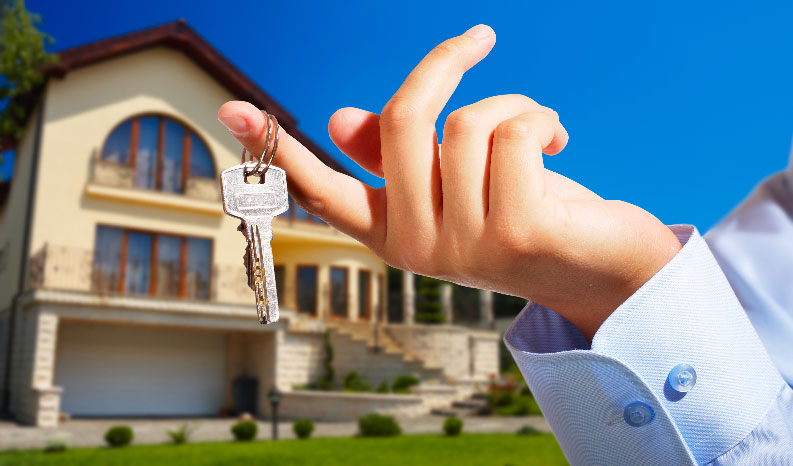 Busy professionals like you choose Sunnon Property Management because they are worried about tenant damage to their wallet and property, are concerned about the headaches of late rent and lease violations, or they're afraid they have to manage their property manager. We offer a full range of property management services tailored to you as an investor, homeowner, or landlord. We manage portfolios of single-family homes, townhomes, condos, and apartments in the greater Charlotte area.
Reduce risk of damage to your wallet and property with best-in-industry screening
Eliminate headaches of late rent & lease violations with pro-active management
Stop worrying about the legal complexities with full-service, licensed professionals
Win your time back because we handle all issues big & small
Put more cash in your pocket with guaranteed tenants, pets, and occupancy
Never worry about filing an eviction again
Are We a Good Fit for You?
We pride ourselves on taking a proactive approach to safeguarding your property and providing a place exceptional tenants are proud to call home. You have many choices when selecting a property management company; it should be a company you can trust and truly brightens your life. While our approach makes us a great fit for some, we aren't a perfect fit for everyone. Please watch the quick video below to see if we are a good fit for you.
Inquire About Our Services
Talk to a Pro & Next Steps
If you are thinking we may be a good fit and are interested in what the next steps are, we encourage you to:
What We Do as Your Charlotte Property Manager
When searching for a property manager, naturally you'll have many questions like "what does a property manager do? How much is this going to cost me and what can I get for rent? How will you get me a great tenant? All property managers look the same to me; what makes you different? How does this work (timeline, major steps, my involvement)? What are the next steps?
In a nut shell, choosing us to manage your property is as easy as sharing some info about you and your property, handing over keys and telling us where to send the direct deposit each month. We take care of all the rest!
Our Property Management Services
Partner with You in all Your Real Estate Needs

Whether you need help buying or selling, evaluating investments or an introduction to a CPA, mortgage professional, attorney, you name it, we love helping connect our clients to solutions and trusted professionals. The more you can share with us on where you need help, the more helpful we can be. We have many tools available for analyzing the lifecycle of real estate investments. We're here to help!

Property Evaluation: Guidance on Repairs, Upgrades and Rent

As investors ourselves, we know what it takes to get your property rent ready. We will take the following steps to evaluate your property and get you the highest return on investment (ROI):

Complete a physical walkthrough of the property
Identify any needed repairs and obtain quotes
Identify any changes or upgrades that may produce a higher ROI and present them to you
Work with you to address any concerns you may have
Determine how to price your property after reviewing compara
Work with you to generate and execute a go-to-market plan

Market the Property for Rent

We know how to get your property rented quickly. In fact, we guarantee it. Our robust marketing and leasing process and system tracks every tenant prospect we receive. We advertise your property on our website and Facebook page, yard signs, and the highest-ranking websites like Zillow, Trulia, Hotpads, Zumper, Realtor.com, and Rentals.com, among others. We are quick to follow-up with every prospect and show them the home the same day (vacant properties).

Photograph the property, walk-thru videos
We show vacant properties seven days a week, 12 hours per day
24-hour hot-line where prospective tenants can listen to detailed information about the property
Field calls from prospects for questions and viewings
Gather feedback on properties and share with you
Provide prospective tenants with rental applications that are legally compliant with fair housing laws

Tenant Screening and Selection

Whether you're a DIY landlord or a professional, tenant screening is one of the easiest areas to make a very costly mistake. It's far too easy to make a poor tenant selection or inadvertently violate Fair Housing or local laws. This is where we can add incredible value and mitigate risk to your property. Our five-stage screening process is one of the best in the industry. Even with this incredibly thorough screening process, most applicants are screened within 1-2 business days.

Tenant screening starts before we even meet the tenant. We want to make sure that if a tenant prospect calls for a showing, they know they are a viable candidate. We achieve that by thoroughly describing and photographing the property so the tenant knows all the property details before we call. We also use the amount of required move-in funds to screen out prospects who don't have much cash in the bank.

We capture very valuable information on our first contact with the prospective tenant. Whether they email or call, we document every interaction, looking for the red flags only years of experience talking to thousands of tenants can spot.

Stage 3: Sharing Criteria

Prior to a prospect applying, we share the application criteria with them, which gives them an opportunity to self-select out if they know they don't meet our criteria.

Stage 4: Application & Verification
The application is submitted, and we verify the following:

Who will be living in the property
Identity verification and rental fraud checks
Income & employment status
Credit and overdue bills
Prior bankruptcy
Eviction history
Criminal records
Pets and related restrictions
Personal references
Prior landlord references

Stage 5: Delay of Process

If a prospective tenant delays the application & verification or lease signing process, it's a red flag not to be ignored. Timely follow-through in this stage of the relationship is strongly correlated with timely payment of rent and adhering to the terms of the lease.

Tenant Move In

When we approve a tenant, we have a rigorous process to quickly get the required funds and documentation.

Receive and account for move in funds in accordance with state laws
Draft lease agreement (lease forms robust and attorney reviewed)
Digitally sign the lease with tenant and confirm proper execution
Ensure tenant has renter's insurance & file
Ensure tenant transfers all applicable utilities
Transfer access to & re-key the property
Orient tenant to property and amenities
Perform detailed move-in inspection (color coded with photos) & publish to portals
Follow-up move-in with any maintenance

Rent Collection & Lease Enforcement

Receive rent
Hunt down late payments and collect late payment fees for owners
Send out pay or quit notices
Manage HOA issues and communication
Look for red flags at property or with tenant behavior
Ensure tenant is complying with all terms of the lease
Handle any early termination requests in accordance with laws and policies

Routine Walkthroughs

We perform routine evaluations complete with photos and post them to your portal so you always have piece of mind about how your property is being managed.

Perform periodic evaluations (inside and outside) on a predefined schedule looking for repair needs, safety hazards, code violations, lease violations, etc.
Send owner periodic reports on the condition of the property

Evictions

Evictions are very rare but starting the process for non-payment of rent or other lease violations is an important service we offer to our clients. Traditional property managers make the owner pay for this service but this is a cost we cover on most plans with our eviction protection. We hire attorneys who do several hundred local evictions a day. They are very good at what they do.

Work with tenant to avoid eviction if possible
File relevant paperwork to initiate and complete an unlawful detainer action
Represent owner in court
Monitor and report on eviction filing process
Coordinating with law enforcement to remove tenant and tenant's possessions from property
Advise in the event of a legal dispute or litigation
Refer owner to a qualified attorney when necessary
Understand and abide by the latest local, state and federal legislation that apply to renting and maintaining rental properties.
Ensure compliance with Fair Housing, federal, state and local laws

Financial

Provide accounting services
Detailed documentation of expenses via invoices and receipts
Maintain all historical records (paid invoices, leases, inspection reports, warranties, etc.)
Provide annual reporting, structured for tax purposes as well as required tax documents including a 1099 form
Advise owner on relevant tax deductions related to their rental property
Provide easy to read monthly cash-flow statements which offer a detailed breakdown of income and itemized expenses

Preventative Maintenance, Repairs & Remodeling

Ship tenants HVAC air filters quarterly
Provide and oversee maintenance
Establish a preventative maintenance policy to identify and deal with repair needs
Provide a network of licensed, bonded and fully insured contractors who have been vetted for good pricing and good work that is up to code
Assign jobs to different parties (in-house employees, handyman and professional contractors) based on who will do the best job for the best price
Maintain outdoor areas
Maintain and monitor a 24-hour emergency repair hot-line
Larger renovation or rehab projects

Lease Renewals

We work hard to minimize tenant turnover as it can be your biggest expense as a rental property expense.

Perform rental market analysis and update target rents
Track tenant lease compliance, payment history and other factors
Make renewal offer decisions and communicate with you
Offer tenants renewals, provide them with the paperwork
Negotiate renewals with tenants
Communicate next steps with you

Move Out

To maximize rent coming in, we typically list a property for rent well in advance of the current tenant moving out.

Inspect unit and fill out a report on the property's condition when the client moves out
Provide tenant with a copy as well as estimated damages
Notifying utilities of change in billing
Return the balance of the security deposit to the tenant
Forward any portion of the owner's portion of the tenant deposit to the owner or hold in owner reserves for repairs
Clean unit and perform and needed repairs or upgrades
Re-key the locks
Re-lease the property
Plans & Pricing
We offer three different full-service management plans. We never want you to be surprised by a fee, so we disclose everything up-front. Our plans start at 7.9% of the monthly rental amount. We can work together to pick a plan that you think will work best for you and your property.
Our Relationship Defined
While our relationships with our clients run much deeper than a piece of paper, we all want clear expectations on what that relationship will look like, who is responsible for what, etc. We've created a sample management agreement that shows you the nuts and bolts behind our various guarantees and warrantees.
Talk to a Pro & Next Steps
If you are thinking we may be a good fit and are interested in what the next steps are, we encourage you to:
What Our Clients are Saying About Us
---
Areas We Serve
Our property management services include the greater Charlotte area. See the outlined area below for our coverage areas. The icons on the map represent the location of our offices and the properties we manage.
Charlotte Area Information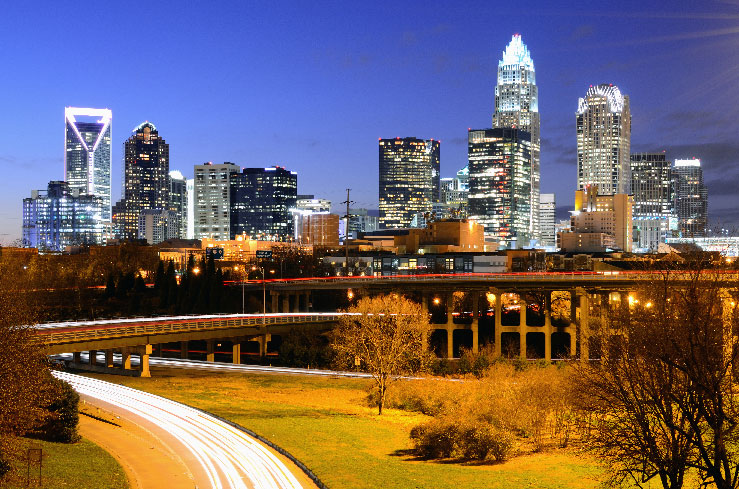 Welcome to the Queen City. Charlotte, home to 825,000+ residents (2.4M in the surrounding areas), is the third fastest growing big city in the US and the largest city in the southeastern United States. As the second largest financial center in the U.S., many large corporations call Charlotte and the surrounding area home, including Bank of America, Wells Fargo, Lowe's, Ingersoll Rand, Electrolux, and many others.
Many people are migrating to Charlotte for all the area has to offer: high-paying jobs, low cost of living, arts & entertainment, infrastructure, minutes to lake recreation, and a few hours to the ocean or the mountains.
Schools

---

Neighborhoods

---

Entertainment & Nightlife

---

Area Information

---

Business & Career

---

Lodging