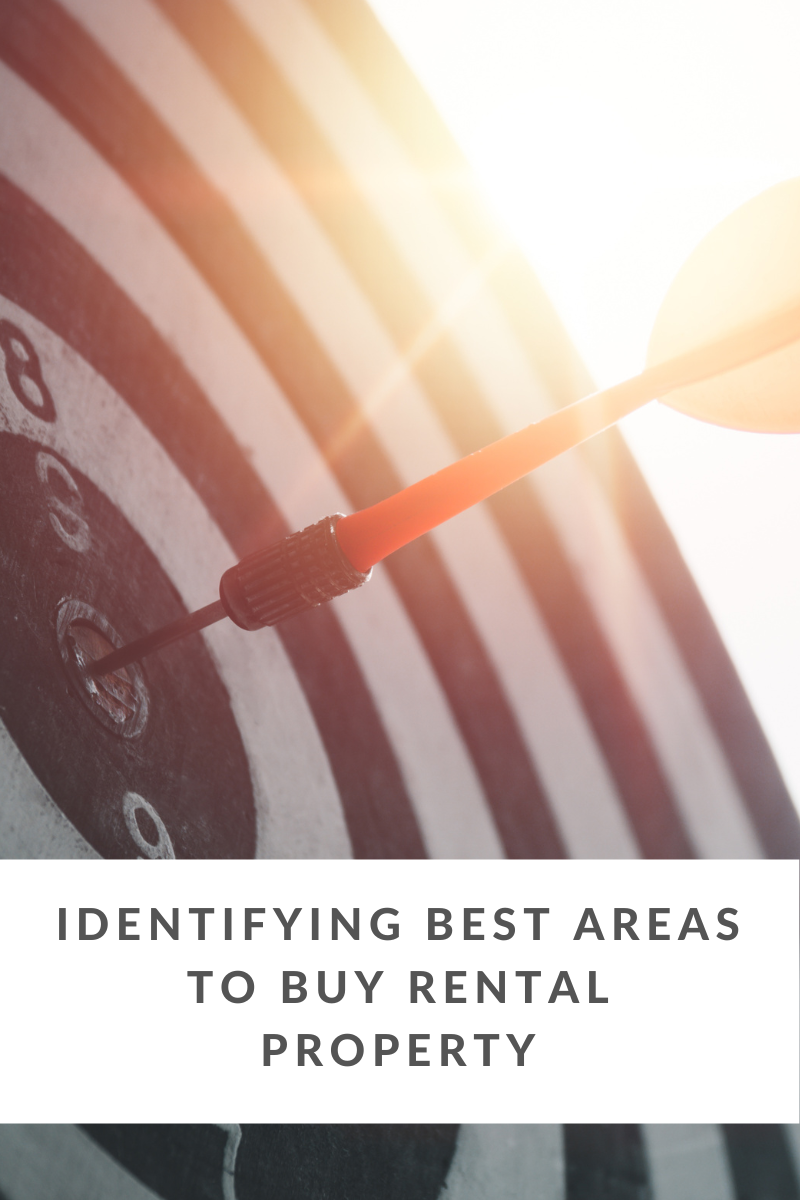 Identifying Best Areas to Buy Rental Property
You've decided to start the hunt to buy a rental property. But where do you begin?
Questions like, "How much does location actually matter?" and "What areas have the highest rental rates?" are probably on your radar.
Answering these questions, along with a few others, will help you zero in on the best places to buy rental property. Sure, it may feel a bit overwhelming, but it's easy to break down into objective criteria.
Here are a few tips to help narrow the hunt for your ideal rental property.
Does Location Matter When Buying a Rental Property?
Location is hands down the most important part of your search. It is the key piece that everything else hinges on. If location isn't optimal, it will be difficult to: attract the right tenants, charge enough rent to make it worthwhile, and/or ensure the future profitability of your investment. Bottom line: location matters.
If you're buying a rental property, you're in it to make money. You want to find a location that has the best potential for healthy rent numbers and best ROI.
You should look for these three things in any prospective location:
Increasing property values

Economic stability

High demand for rentals
Narrow down your location search by zip code. Here are Opendoor's Top 20 Hottest Neighborhoods of 2022. This article gives excellent insight into what each location offers by way of potential growth, the year-over-year change in home sales and the median number of days on the market.
Pro Tip: Do not buy a rental property just because it is in the same city, or nearby, where you live. You want your money to work harder for you. Sometimes, your money will work harder for you in a different market from where you live!
Use online tools to find more information about rental rates and property values in the area. Having a location in mind is step one. Step two: you need to get more granular about timeline, budget, and creating your "buy box."
Supply And Demand Of Rental Properties
One of the important parts of determining your ideal location is to know whether or not there is an actual demand for rental properties in that area. Home sales can be sky-high, but are people renting? High-end rental markets aren't as common as you might think, and may be concentrated in metropolitan areas. That doesn't mean you can't find a great spot to buy a rental property in the 'burbs, it just means you need to dig a little into the demographics.
Assess the demand for rentals in a particular area by reaching out to local real estate agents and other professionals and ask them:
What is the rental market like in this area?

Is there a large supply of rental properties?

How long do homes tend to sit without being rented?

Are there any trends that you see in local rentals?

Are there identifiable norms (seasonally or otherwise) in the supply and demand of rental properties?
People who buy and sell real estate for a living are the most qualified professionals to answer these kinds of questions, especially if they are investors, too.
Take one step further and review the Regional Housing Market Data from HUD for the areas you are interested in. These reports can be fairly technical and long-winded, but they cover a significant amount of information that you will likely benefit from. It will give you a good insight into the things that are impacting rental markets.
Zillow is another great tool to add to your property hunting toolkit. Use their rental listings tool to check different areas for current properties for rent. Narrow the search down to see what is available in different price ranges. Try searching for variations in the number of baths and bedrooms. These are comps you can compare to determine profitability for your potential property. Keep in mind Zillow and Zestimates can be flawed and should always be cross-checked against others and the MLS database.
Buying In The City Or Suburbs
As a would-be investor, you may not live in an area that is easy to turn a profit in if you're living in a bustling city. The cost to purchase your ideal rental property within the city limits might be out of reach, but that doesn't mean you're out of the game. Even within driving distance of your home there will be a wide variety of contexts for owning and operating rental properties. If you are flexible, you will have more options.

Charlotte Rental Properties
If Queen City properties are on your radar, check out this guide for a deeper dive into some of the hottest neighborhoods to invest in. These neighborhoods offer great opportunities for people who don't want to do a ton of driving to get anywhere.
Having amenities within walking distance is appealing. The cost of living tends to be higher in the city, so you can offset the cost of a higher buy with higher rent and still land a greater appreciation annually.
Suburban Rental Properties
The 'burbs attract professionals, growing families and retirees. Homes in the suburbs often have bigger yards and may appeal to people who have the income to afford higher rent.
As we begin to see the light at the end of the pandemic, the dramatic increase of remote-workers over the last two years have given city dwellers the opportunity to find their new normal in the suburbs. RedFin's 2021 housing market predictions included a major boom in Americans looking to relocate outside the city limits for a more simple lifestyle, and this includes renters.
Do you own an investment property in Charlotte? Contact Sunnon Property Management to learn how we support property owners like you!
Crime Stats
Consider the crime rate in the neighborhoods you are researching. Crime rates tend to deter people from living in certain areas, and for good reason! No one wants to lose the wheels off their car or risk being robbed. Crime rates can be reviewed in a variety of ways. ADT offers interactive crime maps that can get you started.
Areas that are "up and coming" that may have been a hotbed of crime in years past are great opportunities for rental property investment. Look for decreasing crime rates over the last decade or so—you want to see a consistent downward trend. You're often able to get a great deal on a home that will come into demand in the future. Neighborhoods like these often see big development companies come in and overhaul the entire area by adding in parks, shopping centers, and new dining options. If you play your cards right, you may just find a diamond in the rough.
Buying Your First Rental Property
Deciding to buy rental property can be overwhelming. Spend some time researching the ins and outs of prospective locations and the details that will make it a fruitful purchase. You'll be better off in the long run. Being confident in the choices you can control allows you to navigate any uncertainties that may pop up in the future.
The demand for rental properties will always exist. Renters aren't going anywhere. Approximately 36% of Americans occupy a rental home. Make informed choices by using the tips outlined above, and you can be confident in finding the right property for your portfolio.
Want more advice on investment properties? Tap here for some landlord tips to grow your investment portfolio.