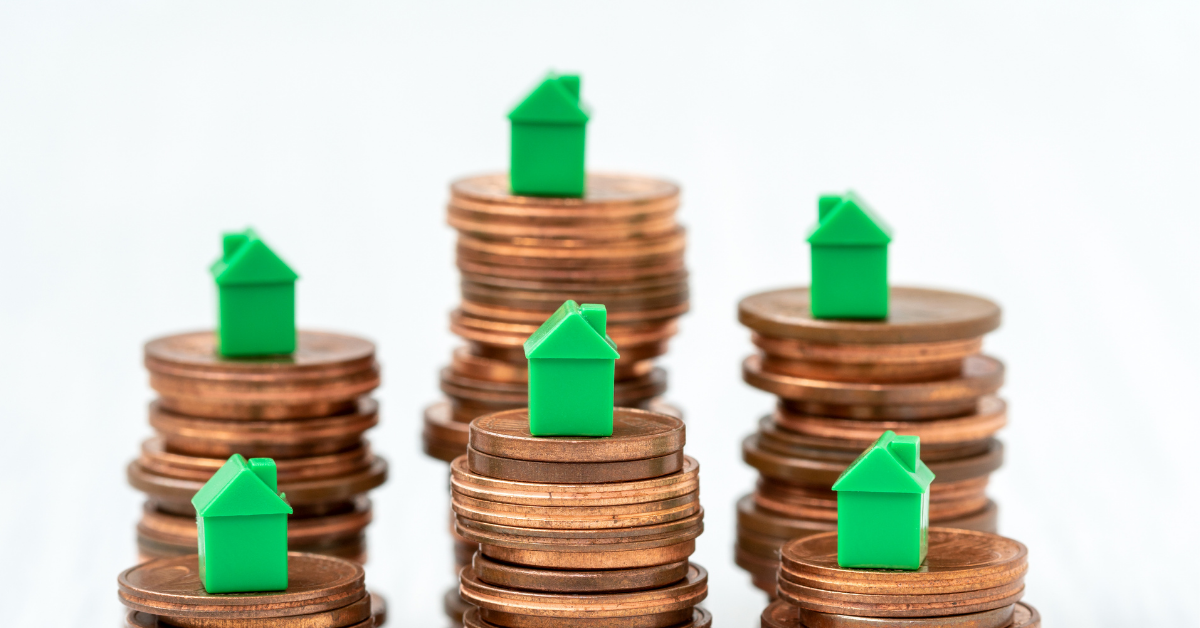 You're considering buying investment property, but where do you begin? Some of the questions that may come up are: How do I know what is a good investment? Where should I buy? Am I going to make any money? Who else can help me along the way?
Buying investment property can be a daunting task, but you don't have to do it alone! Build your team with knowledgeable experts in the field who know how to buy an investment property, and you'll be well on your way. Reach out today to speak with the Sunnon Property Management team to discuss how we can best support you.
To get you started, here are 10 tips for buying investment property. Our hope is that you'll feel prepared and ready to take on the next steps in this exciting endeavor! Let's get to it.
1. "The Why" to Buying an Investment Property
What pulls you towards buying investment property in the first place? Maybe you drove by a property that looks like a good project to flip, or perhaps it was an advertisement you saw for a "rental property for sale" that sparked your interest. Whatever the reason, buying an investment property can be a large undertaking and you should be fully committed to the process that comes along with it. Investment properties are not purchases made on a whim, rather ones that should be thoroughly thought out before pulling the trigger.
It is important to take some time to brainstorm the "why" behind your motivation in buying investment property. There are many components to the process, and walking in blindly can leave you with a mess—both financially and physically—if the property turns out to be a less than ideal investment.
Need a little guidance to dive further into your "why"? Check out Episode 1 of our podcast titled "What the Heck is Property Management Anyways?" for an overview of what property management is and how to build your "why".
Define Your Investment Property Strategy (And Stick To It!)
What is your vision? What are you thinking of doing with the property over the long term? Are you interested in buying an investment property to rent full time or part time?
You may notice how effortless it often seems on TV for the hosts of renovation shows to find, flip, and make a big buck on a completely run down property. There also may be people in your life who do this successfully and make a tidy profit. Quite often, these people have been flipping or managing properties for years, and have acquired a particular skill set in identifying properties that have big potential. You can build that success for yourself if you are smart about your investment property strategy.
There are many strategies involved in purchasing an investment property, but it is crucial that you find one and stick with it. Here are a few strategies that you've likely heard of:
Flipping

Flipping is what we are familiar with on TV in shows such as Fixer Upper and Flip or Flop - they make it look fun and exciting, although it can be a difficult strategy to maintain.

Owning your home

It is as straightforward as it sounds: owning your home in order to sell after it has risen significantly in value.

Buy and hold

One of the more popular strategies in buying investment properties is "buy and hold". This strategy involves acquiring an investment property for rent, welcoming live-in tenants who then help you pay off the mortgage, and utilizing the incoming cash flow to acquire the next property on your list. It is one of the best ways to increase cash flow while expanding your portfolio.

Professional property managers are well versed in managing properties like these, and are important partners in ensuring your success as a property investor. Anyone who runs a property management company or owns properties themselves can be a useful contact to advise you how to buy an investment property for rent.

Positive cash flow

The goal of renting out investment property is to achieve this delineation. A positive cash flow property is by definition an investment property where the annual rent exceeds the total annual expenses, after tax deductions and depreciation are taken into account. This is a property that essentially pays you to own it. It sounds like a great opportunity, and it certainly can be, but it requires a well thought out strategy.

Appreciation

Consider purchasing a property that you believe will appreciate over time. The hope of this strategy is that you'll see a large ROI when you sell or refinance. It may not be an ideal strategy at the beginning of your investment journey as cash flow tends to be the preferences. However, it can be a great way to supplement your portfolio down the road.

BRRR - Buy, Rehab, Rent, Refinance, Repeat

This concept has been popularized by Brandon Turner over at biggerpockets.com. Use their BRRRR calculator to help you evaluate your property for profitability.

Hybrid

Many of the strategies listed above can work in conjunction with another. Don't be afraid to mix and match. Find your perfect strategy by branching out to see what gives you the best results.
3. Define Your "Buy Box" For Investment Properties
After you have defined your strategy, it's important to determine what the "buy box" is for potential investment properties. The old phrase "know your limit and play within it" comes into the spotlight here, and it is important to determine what exactly you want and don't want in your investment properties. Some of the things to consider for your "buy box" are:
Single family vs multi-family.

Minimum acceptable CAP rate or cash-on-cash return.

Are there any neighborhoods/zip codes you won't buy in?

Maximum rehab cost.

How are you going to finance the investment?

Property age.

Minimum and maximum purchase price.

Property features (Does it have a septic system or a well? Is the yard fenced? Single or two car garage? etc.)

Minimum and maximum rent price.
Creating a crystal clear "buy box" keeps you and your broker on the straight path to finding exactly what you're looking for.
4. Leave Emotions Out Of Buying an Investment Property
You see a beautiful home on a picturesque property in an upscale neighborhood, with the perfect wrap around porch and window boxes: you can almost imagine the passive income, your ability to quit your job, the hassle-free experience.
Full stop. Unless you're interested in owning this property as your own home, leave the emotions out of it. Better yet, think of this property as somewhere for your money to live. You want the best possible property for your financial investment to grow. By leaving your emotions out of buying an investment property, you are better able to see the property for what it truly is: potential. Potential that can make you money, and support your "why" for getting involved in investment properties in the first place.
5. Look Out For Investment Property Cash Drains
While those beautiful large, mature trees near the back porch may look like a nice shady space in the summertime, keep in mind that these trees could be a huge cash drain should they cause damage or need to be removed entirely. Things like septic systems, wells, aluminum wiring, polybutylene piping, swimming pools, drainage issues, and intrusive landscaping can also be massive cash drains.
Additionally, keep an eye out for high HOA dues and deferred maintenance on these potential properties. All of these things can have a large impact on your return on investment (ROI), and take your investment property from a cash gain to a cash drain.
Curious about how these cash drains can have an impact on your property investment? Check out this page on property evaluation services that we offer at the Sunnon Property Management Company for more information.
6. When Will You Make Your Money?
You make your money not when your investment property sells, but rather, when you buy it. Not what you expected, right? Buying properties at a discount, or being in a position to add value through improvement, is where the real money is made. Having a good understanding of the market, the property potential, and the necessary improvements required will give you a good idea of the potential ROI.
7. Investment Property Calculator
Do the math. Crunch the numbers. Practice running lots of different deals through your investment calculator. Don't have one? Send an email to PropertyCalculator@sunnon.com and we'll reply back within a couple minutes with ours!
Some other things to consider:
a. Calculating different deals will help you understand what the market looks like and how good a deal might be by comparing comps and pricing.
b. Know where to get good comps by talking to your local property manager, using our free rental analysis tool, or looking on Zillow for comparable rentals.
c. Don't underestimate the costs to get the property rent-ready: even "turn-key" properties probably need a few hundred or thousand in touch-up paint and curb appeal.
8. Treat Your Real Estate Broker Well
Your real estate broker is your partner, your go-to, and the one who knows the ins and outs of property investment, so treat them well! These are busy professionals who are interested in your success, so do your best not to waste their time by looking at properties that don't fit within your "buy box". They will look after clients that look after them and will work most effectively with people who respect their time and expertise. It's human nature, after all.
9. Leverage Is Your Friend
Leverage is a tool that you can utilize to maximize your income and increase the likelihood of success. Two key things to leverage in your pursuit of buying an investment property are:
Money. Leverage your money with smart financing. The United States has a lot of favorable tax treatments of real estate; be sure to consult your tax or financial professional for more information. This podcast episode from Investment Property Geeks titled "Makin' Money with Tax Loopholes" has a quick intro into how to (legally!) take the most advantage from your rental property.
Time. Leverage your time through your team of professionals:

Property Manager. A property manager may have a wealth of knowledge about various areas, including how to buy an investment property, rental rates, costs to get a property ready to rent, which zip codes cash flow the best, the list goes on! Good ones make it a point to engage with investors early on and can even walk the property with your inspector or broker during due diligence to make sure that you have a solid understanding of the financials prior to moving forward on a deal. Sometimes, they even have off-market deals that other investors are looking to offload.

Real Estate Agent. An obvious partner in your search for the ideal investment property is your Real Estate Agent. We work with several top-notch agents that we can partner with to help you find the perfect investment property for you! Curious how to find the right match for you and your goals? Zillow offers this informative article titled "How to Choose the Right Real Estate Agent" that may be helpful. Be sure to visit local open houses, call around, and do a Google search.

Accountant. Ensure you're getting sound financial advice from a professional who is familiar with the type of investing you are doing.

Attorney. An Attorney is a crucial part of your investment team, especially as you set up rental contracts for your investment property.

Home inspector. A trusted professional who will be able to give you the ins and outs of your potential property. They have thousands of items on their checklists that help them identify flaws and issues with the property.

Mortgage loan officer. These are the people who either give you the green light for your loan, or they stop you before you can even really get started. Determining whether or not you qualify for approval depends on several things including, but not limited to, your income to debt ratio, credit score, and your total annual salary. Want to know how much house you can afford? SmartAsset.com offers a handy tool to provide you with a ballpark estimate of where to begin.
10. Buy Someone a Coffee
Or lunch at a local cafe! And by someone, we mean local property investors or other people in the biz. Immerse yourself in the local investment scene to network and get involved in the conversation. Oftentimes, investors will happily sit down to discuss the market and share their wealth of knowledge with you, especially if you show a true interest in the field. The more people you connect with, the more you will learn.
Earning the trust of the network you build can help you get to the leading edge of the market, learn more, and give back to the community that helped you succeed. Come to the table with something to offer… even if it's taking the check!
Buy an Investment Property
The 10 topics listed above can get you started on your path to buying an investment property, and give you a quick insight into the things to consider before jumping in. Buying an investment property can seem overwhelming at first, but gathering a team of trusted professionals and doing research on the topics discussed above can set you on the right path for success. Get started today!
For more information on topics like this, follow our podcast, Investment Property Geeks of Charlotte!