There are a few tips and tricks that you can use to increase the return on your residential real estate investment. Today, we're sharing some of the most important things you can do.
Tenant Turnover
As you may have heard, turnover is the highest cost in property management. Often, it's not regarded as such because there are hidden costs that many people don't see. With tenant turnover, you have a vacancy period where you're not collecting rent. That's a huge expense. You also have damages that need to be repaired. Sometimes, good tenants will have a security deposit that's big enough to cover it. With bad tenants, though, you might not have all the damage paid for with the security deposit. You can spend hundreds and even thousands of dollars to get the home back to rental condition. It's cheaper to keep a tenant in place.
Avoid tenant turnover by caring about your tenants. You need to be compassionate and you need to follow through on what you say you're going to do. Be available, and respond to their issues. Repair things adequately and quickly. If you can't do that, you need to consider a property manager. Schedule as much of the turnover work in advance as possible. You want your vendors to be ready to move so you can limit your vacancy time. Keep your tenants happy. For example, when it's time to send out renewal letters, offer a fan in the master bedroom or upgraded faucets if they renew.
Preventative Maintenance
Preventative maintenance is sometimes avoided because people don't want to spend money right now. But, if you're changing air filters and blowing out your air conditioning system regularly, you won't have to worry about your air conditioning line backing up. In that situation, your attic will flood and you'll have water dripping through walls and ceilings. That's going to cost a lot more. Water heaters also tend to crack and leak if they aren't being maintained, so be thoughtful about these things.
Strategic Upgrades
If the properties in your surrounding area are getting better rents despite being the same size, look through their pictures. If they have upgraded features and amenities, people will pay more. Keep everything in great condition and make sure your property isn't dated. If you have linoleum from the 80's and appliances that are green or really old, you won't be able to earn top rents. Don't over invest and make the upgrades that you would expect to make it an exceptionally nice home. People may not be willing to pay for that in a rental home.
Continuously Re-Evaluating Your Portfolio
Look at your portfolio from a strategic and financial position. Keep in mind the opportunity costs. If you have a certain amount of money locked up in a property, you need to look for your next best opportunity. What is the best return you can get? Think about where to put your money and what kind of return you'll get on the equity you have in current properties. You might want to reposition the debt you have or sell one property to get a new property. Look at whether you're depreciating everything correctly. If you have a lot of larger multifamily buildings you might want to do a cost segregation study. If you're thinking about selling, or upgrading,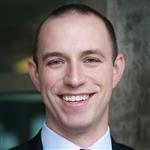 consider a 1031 Exchange. Consider a HELOC to get the cash you might need to buy more properties.
There are a lot of other things you can do to increase your ROI. You want to be proactive with your investment properties and the way you earn money. If you have any questions or you'd like to hear more, please contact us at Sunnon Property Management. We'd love to show you a brighter life through real estate.