Recently I heard a story I have heard many times before, and it never ends well. We're using this story to explain what you have to gain by working with us at Sunnon Property Management.
Bad Property Management Experiences
The person I spoke to had a home that he turned over to a property manager. He was charged a leasing fee and a monthly management fee. Things were going well, he thought, until the tenant's lease was over and the owner decided to sell the home. When he went to the property, he was astonished at the amount of damage there was. The carpets were trashed, the sinks were broken, the walls were dirty and the microwave wasn't working. The property management company didn't feel like they were responsible for any of it, because their contract had ended. So, the owner had to coordinate all these repairs himself. He spent several thousands of dollars out of pocket, and nine weeks later, the property manager finally gave him the $1,000 tenant security deposit. But it took nine weeks. He got angry because even before that, his tenants would call him when they couldn't get in touch with the property management company. So there was a feeling that the property management company was collecting money but not providing much value in return. They didn't protect the home or help afterward. They cared about their fee and that's it. They rarely returned phone calls, and he was feeling like working with a property manager was just an awful experience that he wasn't sure he wanted to repeat.
A Brighter Life through Real Estate
I'm sorry people go through these experiences. The industry feels broken, and that's why we're here. Many property managers see owners and tenants as a paycheck. They'll find ways to make money without telling you about it. They will have minimum charges or they'll charge you a fee even when your property is vacant. Often times these fees are not in your best interest.
We believe in a brighter life through real estate. For tenants, we know your home is a sacred place. That's where you form memories and grow families. We feel it's our duty to cherish and protect that. As an owner, a brighter life through real estate might mean this is where you once lived and the property is important to you emotionally, so we want to take care of it physically. Perhaps you want to hold onto the house and preserve its condition so you can move back eventually. Or, maybe it's an investment property to finance college or retirement. This could be one of your most valuable assets, and we are in a unique position to help you achieve a brighter life by taking care of that for you. We shouldn't be making money when you aren't. We have a different approach.
Many of our plans will cover you if, for some reason, we have to evict a tenant. We'll cover you if we can't find a tenant as quickly as we should be able to. We'll cover you if we place a tenant and it doesn't work out. Other companies won't do that. We believe our interests should be aligned with yours. Sunnon was built on four major principles that drive how we behave and think - the reasons you want to work with us.
Transparency
We're very transparent. We don't have hidden agendas or hidden pricing. We answer when you call and we always get back to you. We stay on top of communication and address issues quickly. Bad news never gets better with age. We know that in this industry, miscommunication runs rampant.
Passion
We're passionate about the people we serve. We love serving our tenants and owners. We enjoy partnering with people to come up with creative new ideas and solutions. We excel at what we do, and we're proud of that.
Process
If there's one thing all our years of experience have proven, it's that good process dictates good results and bad process dictates bad results. We have processes, checklists and systems to take care of every aspect of our business. We're human and we make mistakes. So, it's important to have checks and balances in place. You deserve results.
Innovation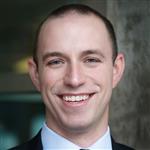 We love to be creative and to be a driving force behind this industry. We want to push property management to the next level. We want to serve you better every day and provide value and services that are important to you.
If you have any questions, please contact us at Sunnon Property Management. We serve the greater Charlotte area, and we'd love to talk to you about real estate.